EPICUR

What is a European University?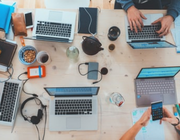 Beyond the regional consortium – Eucor – as of 2019, the University of Freiburg is also a member of the European University Alliance EPICUR.
Students, researchers, teachers and employees of the University of Freiburg can experience the vision of a European University as part of these two strong European alliances through (virtual) exchange, cross-border collaboration and innovative learning and teaching formats.
What is EPICUR?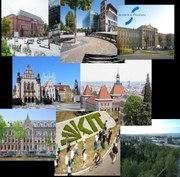 EPICUR (European Partnership for an Innovative Campus Unifying Regions) is a new European University Alliance aiming to make the vision of an interdisciplinary, diverse and sustainable European university come true. EPICUR faces complex challenges and aims to reinforce Europe-wide cooperation.
EPICUR consists of the University of Freiburg and our 7 European partner institutions:
Some of the opportunities for students in EPICUR:
Innovative, transdisciplinary learning and teaching formats, inspired by the Liberal Arts and Science (LAS) approach.
Semester courses, summer schools, excursions, ... . You'll find the EPICUR course catalogue on the EPICUR-Website.
Internship opportunities at (regional) commercial, industrial, political, cultural and civil partners, as well as research internships
Uncomplicated (virtual) mobility and blended learning via the EPICUR Campus
Participation in all steps of the project
Student networking
Events such as forums, festivals, workshops, challenges, etc.
Get involved! We are looking for motivated students to join our EPICUR Student Task Force Freiburg. You can find more information here.

Have we got you hooked? You are very welcome to contact our student representatives, Mathias and Phillip at: epicur-students@uni-freiburg.de or feel free to get in touch with other interested students in our virtual ILIAS-room.
Do you want to be kept up to date on what's happening in the EPICUR-world? Then subscribe to our EPICUR mailing list at myAccount (category "European University"), which will regularly provide you with information.
Be EPICURious!
---
Links